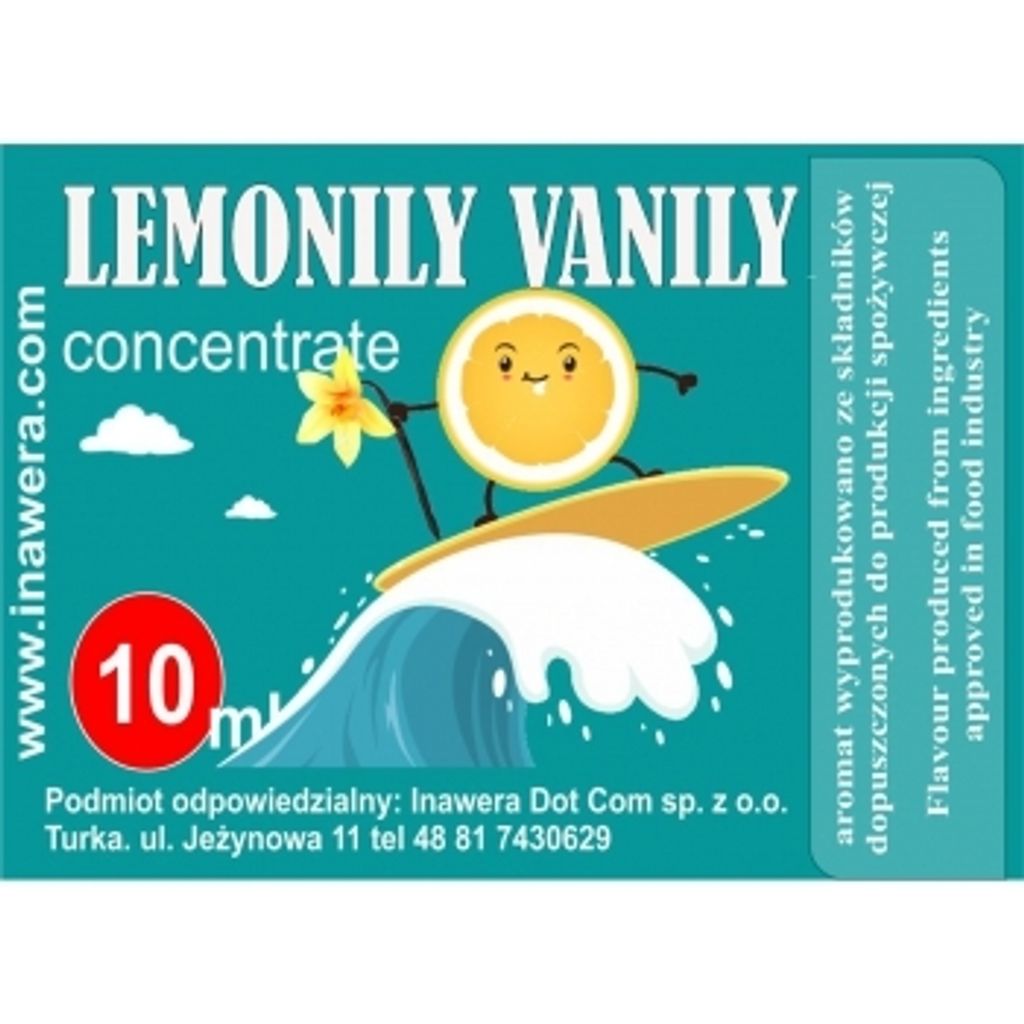 INW Lemonily Vanily Concentrate
Jump onto the highest wave and swim along with the element. A wild ride is awaiting you. You will begin from a secure, vanilla sweetness and suddenly you will get caught by a distinct lemonish sharpness. All will be swirling and changing so much that you will not be bored. You will whooshing thorough the intense world of the flavour like a surfer on the waves.

Suggested dosage: 3-4%.

Main flavoursome notes: sweet vanilla broken with a hint of lemon.
This is a concentrated flavors (Pati/extract)
MIXED BEFORE USE
Picture for flavor reference only
Smaller bottle are repacked from larger bottle
Only 500ml/16oz and above may get original packaging (based on our stock)
---